Content Count

15

Joined

Last visited
About Metanolo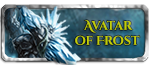 Rank

Fighter

Birthday

09/23/1979
Contact Methods
Steam

http://steamcommunity.com/id/metanolo
Never seen this before but looks like it is well known.

What about boosters purchased pre-patch? Do they might contain new cards also, or not?

Nicely done! The Wastelad Terror looks pretty cool I really like everything you did here, but not the promo mana wing achievement. I think it's a game changer card and it should not be obtained so easily.

Great job with the frost deep dive, appreciated!

How could I possibly didn't think about compressing files, my bad, sorry! Next time i'll do!

and asked me to attach _log_proxy_latest.log, which is a 7634 kb file, while the max total size is 3.91Mb. Just wanted to let you know.

This is a bug I can recall even from BattleForge official days. It happens sometimes that my client has loaded a match and is "waiting for other clients", but it remains like that forever. There is no way to reproduce it that I am aware of, looks like it happens randomly, and the only way out is to ALT-F4 close the game. I'm posting because usually happens once in a while, but today already happened 3 times in a row, and it is annoying not just for me but for all the other peeps partecipating in the match.

It happened to me today. The auction house was not refreshing properly so I did log out and in again, but the client reported this "Errorcode: 1". Since then i cant log in anymore, i'll give it another try this evening.

Woah, thank you, thank you, thank you guys. My donation has been well spent. You made me happy! I'm not sure why I do love this game so much, but it is a fact. It is all there, all in the way I do remember. Even players with 40 min loading time are still there too!

wtf I did stop to follow a year ago and I wasn't aware of this! Joining asap

Good to know, thank you! It took me 4 years to have - almost - all cards, and after all the time and money spent it's not a great image to see me grind it all over again. This is EA's fault only, of course, and back in time I've been tempted to travel 9.000km to just stamp a kick in EA CEO's butt. I do not know who and how many people are working to bring BF back, but I can't hold myself from saying a big thank you to them. I'll play Battleforge again with pleasure and they will have my donation for sure, as a little sign of respect and gratitude.

I still have to understand where to get the correct client, since my old DVD setup will not work, if I am not mistaking; and also I am curious to see how do you handle to make free the game which had me spent the largest amount of money in my 30 years gaming carreer.

I was waiting for this since the very moment EA did shut down the game. Thank you!