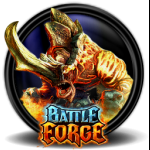 Recommended Posts
Recommended
New proposed rank requirements planned to be implemented on test server soon. New requirements will be as follows:

Rank requirements are now uniform across all rarities: Commons, uncommons, Rare, Ultra rare

Rank requirement for U1 upgrade: Pve and/or PvP Rank 1
U2 upgrade: PvE or PvP rank 4
U3 upgrade: PvE or PvP rank 5

Note that rank requirements will take the highest achieved rank in PvP, not current rank, which means rank decay will not factor in what upgrades you can apply.

We were debating removing rank requirements entirely, however feel that upgrading cards in matter of U1 to U3 gradually provided some sort of more fluid progression . We have changed rank requirements to be uniform across rarities to ease the upgrading of rare and ultra rare cards in particular. Also lowered rank requirements for most cards, while balancing common card upgrades based on Upgrade level rather than rarity.
Recommended by
Ultrakool
Recommended
We will reduce the requirement for reaching 100% activity to 15 games per month in the upcoming weeks.
Recommended by
Zyna
---